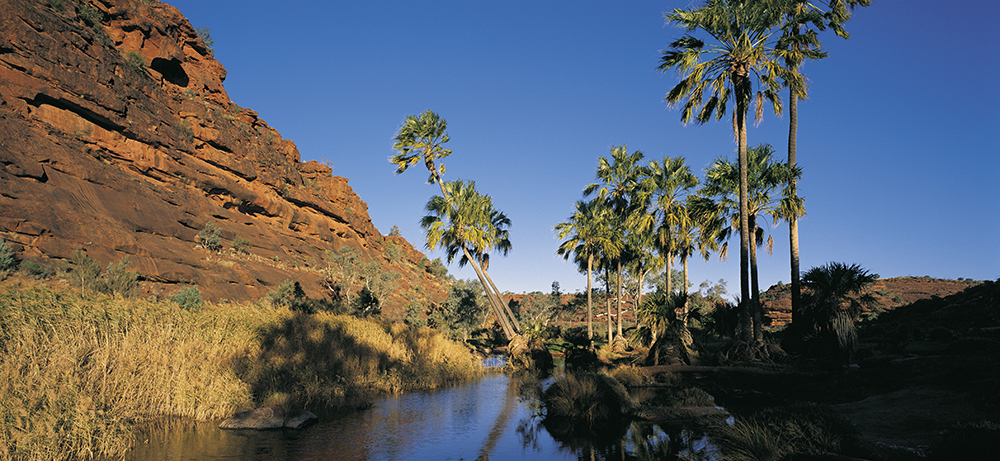 The scientific world is stunned by research which backs an Aboriginal legend about how palm trees got to Central Australia.
Several years ago Tasmanian ecologist David Bowman did DNA tests on palm seeds from the outback and near Darwin.
The results led him to conclude the seeds were carried to the Central Desert by humans up to 30,000 years ago.
Professor Bowman read an Aboriginal legend recorded in 1894 by pioneering German anthropologist and missionary Carl Strehlow, which was only recently translated, describing the "gods from the north" bringing the seeds to Palm Valley.
Professor Bowman said he was amazed.
"We're talking about a verbal tradition which had been transmitted through generations possibly for over 7,000, possibly 30,000 years," he said.
"Just an amazing coincidence that we'd independently concluded that the seeds had been transported and then subsequently we discover an Aboriginal legend is exactly what we found scientifically.
"The concordance of the findings of a scientific study and an ancient myth is a striking example of how traditional ecological knowledge can inform and enhance scientific research.
"It suggests that Aboriginal oral traditions may have endured for up to 30,000 years, and lends further weight to the idea that some Aboriginal myths pertaining to gigantic animals may be authentic records of extinct megafauna."
The research has been published in the Nature magazine and by originally posted by the ABC
https://www.abc.net.au/news/2015-04-03/aboriginal-legend-palm-tree-origin-central-australia-research/6369832
Image: Copyright Australian Geographic